Barcode for Office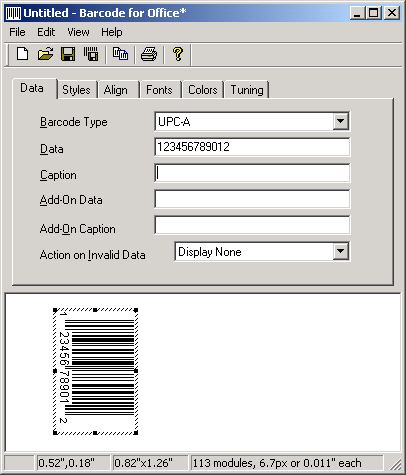 Barcode for Office is a utility applet for generating barcode images, which you can embed in your documents. It supports these image formats: EMF (Enhanced Metafile), WMF (Windows Metafile), BMP (Windows Bitmap), PNG and JPEG.
It supports Automation that allows you to automate the process in macro-enabled applications like Microsoft Office (Word, Excel, etc.) in order to do tasks like Mail Merge. If your applications support ActiveX controls (case of Microsoft Office), you can also embed directly in your documents the Barcode/ActiveX control, which ships with Barcode for Office.
In addition to copying a barcode image to the Clipboard, Barcode for Office also allows you to save the image to a file, send the barcode to a printer, etc.
Barcode for Office supports 50 barcode types.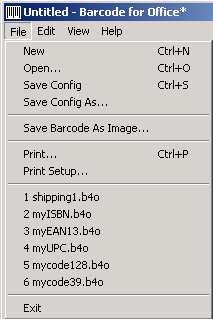 Full documentation is available on-line. You can download the full-featured trial version.
---
© Copyright 2018 Bokai Corporation